May 16, 2017
Itransact solves the problem of early surrender liquidity with I-Sell platform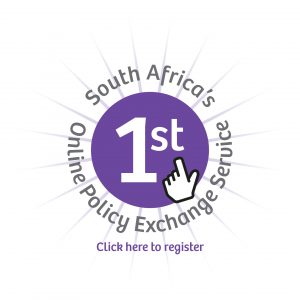 The South African Financial Services industry currently has a host of investment vehicles that rarely, if ever, experience any kind of liquidity issues. The same can't be said for structured products that specify a fixed-term in the underlying instrument in which you invest. Selling a share is easy, but early surrender of an endowment policy carries significant penalties, both to the policy-holder and the financial advisor, effectively achieving the opposite of what the investor set out to do in the first place.
Itransact, South Africa's leading low-cost, independent investment platform has solved this issue by building and launching the iSell solution – a platform that introduces sellers of fixed-term investment products to registered buyers.
"Getting liquidity out of term-certain structure was quite an issue for us, and that's exactly how the idea for iSell came to life – We were looking at a way to access liquidity more effectively, instead of going back to the product issuer," says Lance Solms, Managing Director at Itransact. "Traditionally, when an investor wanted to surrender a policy early, they had no other option but to accept the terms of the bank. Now, with our partners at Constellation Capital, we've opened up this marketplace so Investors can choose from a range of pre-approved buyers who bid on their policy, effectively taking the sting out of early surrender, both for the seller and the FA."
HOW I-SELL WORKS:
The intention of the iSell platform is to connect willing sellers to registered buyers. Before either party can use the platform, they will have to supply all relevant FICA documentation to comply with the FICA legislation. The platform itself is fully FAIS compliant. The platform administrator, Itransact, will vet the documentation to ensure that all process participants can conclude their business in accordance with the current regulation.
Upon loading their policy to the platform, the platform administrators will sanitise the document, which is to say, it will remove all personal and private information, in accordance with the upcoming PoPI legislation. Sellers who want to liquidate term investment policies can request the best price available from buyers. This price can be compared to surrender or liquidation values for their policies, following which the seller has the choice to accept the highest bid.
The platform will process all documentation, from the FICA formalities to the money transfers. And, as such, offers better returns to the seller, while not affecting financial advisor.
"While the point of the platform is to relieve the liquidity issues that sellers of fixed-term investments often face if they want to surrender the policy early, iSell provides buyers and sellers the benefit of an objective, seamless price-matching service. The policy owner will change from the seller to the buyer and the policy stays on the financial adviser's book. It's a Win-Win-Win situation, and the simplest way to transact," concluded Solms.